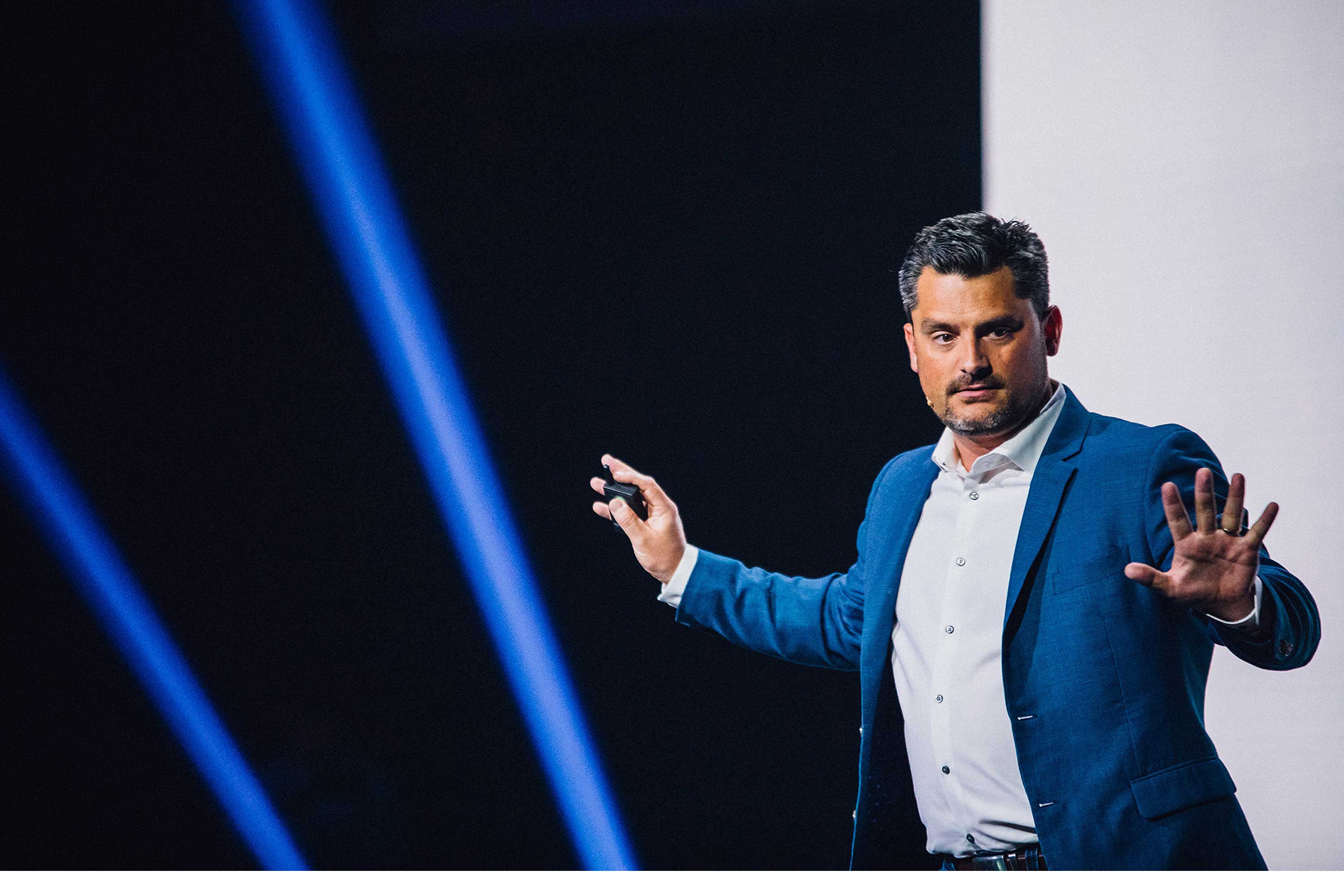 Brad Stevens
LeaderPass Expert
Outsourcing Entrepreneur
Outsourcing for Entrepreneurs
Redefine How You Scale Your Business
Business
Learn how to identify, vet, and hire a global network of high-quality, low-cost talent to help you scale your business and increase efficiency, leads, & sales.
featured in







Welcome to one-of-a-kind course that will truly redefine how you scale your business, brought to you by one of the nation's top outsourcing experts, Brad Stevens.
If you don't have a VA right now, this course will teach you how to source, vet, and hire the perfect match for your business or organization. It was created for the entrepreneur who wants to learn innovative ways to grow by leveraging outsourcing methods in a "DIY" format.
Let Brad's team, teach yours! This training is also a tool you can use with your new virtual assistant (locally or offshore) so they get world-class training to maximize their performance.
With over 50 step-by-step modules, this course includes the EXACT training Brad and his team use to recruit their own offshore talent, and what they use to train their own virtual assistants to help them perform like rock stars, in any business.
It's all here ready for you to get started today!
Since we applied Brad's lessons, we are moving 10 times faster!

Meenal Vashishat, CEO - Inspire Into Results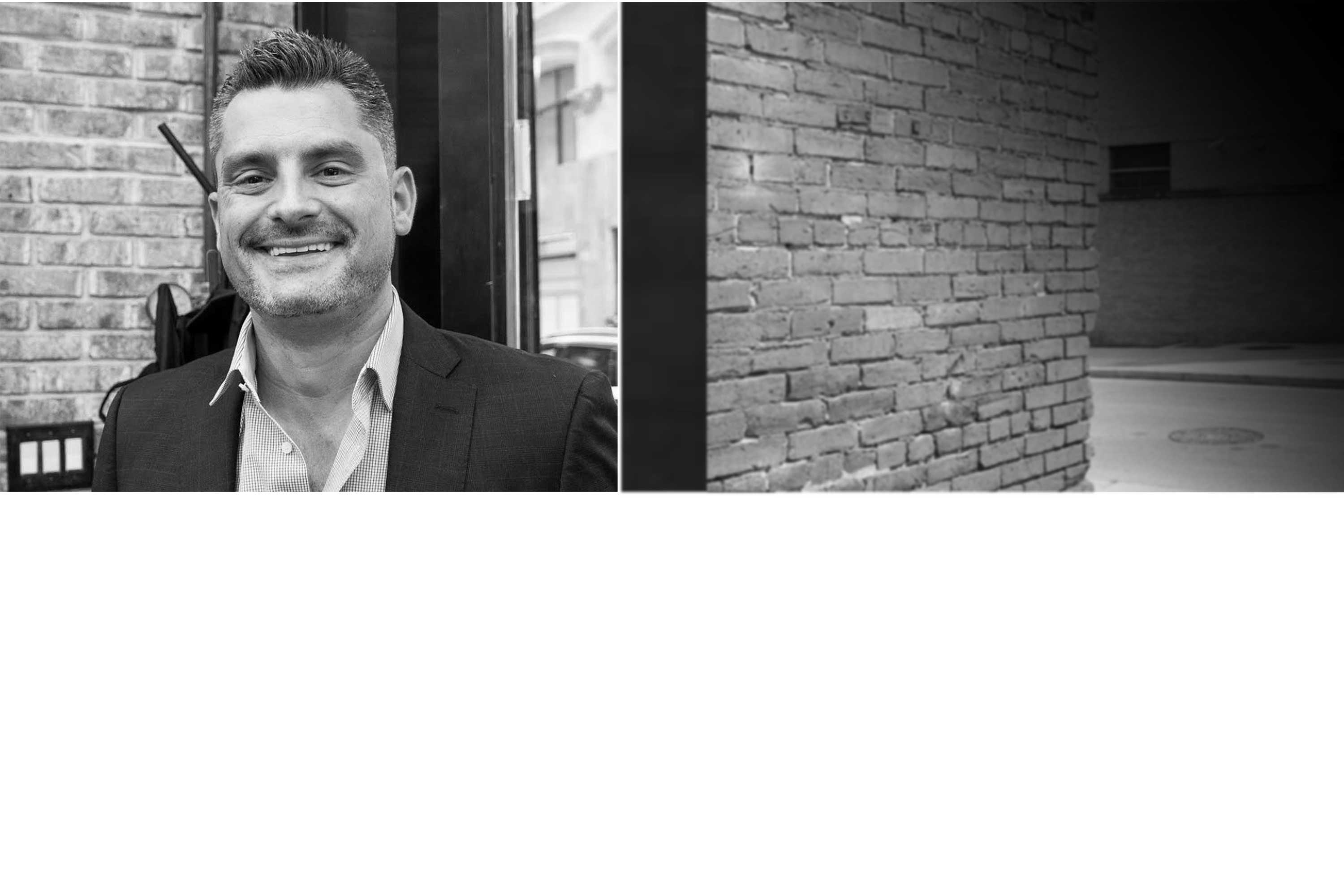 The Expert /

Brad Stevens

Brad is a lifetime entrepreneur having built multiple domestic and international businesses with distribution across 18 countries.

He is the Founder & CEO of Outsource Access, and has grown it to over 400 employees in just over two years. It is the only outsourcing company to win the Inc Magazine "Best in Business" Award.

Brad graduated from Wharton Business with Finance and Marketing concentrations, is published TEDx Speaker, and has been featured in the Wall Street Business Network and Inc Magazine 4 times on multiple business strategy topics.

He is also an advisor to business and civic leaders including direct strategic work with Martin Luther King III, and was selected to run a think-tank on Economic Growth at the United Nations headquarters.
I was blown away by the usefulness of this training. Along with the savings, the speed with which my teams can get projects completed is amazing. We now have 25 outsourced projects underway after implementing what Brad shared.

Ken Robbins, CEO - Response Mine Health
Lesson plan
7 Categories

Seven overall categories make it easy for you to find your bearing as you progress through the course.

56 Lessons

Each Lesson laser-focused on a specific topic. The total runtime of all lessons is 31⁄2 hours.

Preview this Course

Get a taste of this course with the first 7 lessons, for free.

No credit card

required.
Get the Preview
1
Outsourcing and Virtual Assistants
Time is the "great equalizer": we all get only 24 hours a day! Follow along as Brad discusses time management and how VAs can help business owners get the best use out of their time.
2
Why Outsource?
Virtual Assistants can bring an immense amount of value to your business. Brad shares why he chooses to outsource certain elements of his company by hiring VAs from all over the world.
3
Key Communication Tools
Communication is key when it comes to coordinating tasks with your VAs. In this lesson, discover why Brad loves using Screencast-O-Matic to record tutorials for his team.
4
Finding a Virtual Workforce Platform
Finding a virtual workforce platform to source your VAs can be overwhelming, but Brad's here to help! Learn his top tips for using virtual workforce platforms and see a behind-the-link system that he's set up with his personal VA.
5
VA Tasks
There's no limit to the tasks that Virtual Assistants can manage! Follow along as Brad shares some tasks that his VA has taken on for him recently.
6
Your VA as Air Traffic Control
Think of your VA as air traffic control over tactical resources. Brad shares how his VA researches and sources workers to take on those "time suck tasks."
7
The Impact of Outsourcing
Outsourcing your admin tasks through VAs makes a tangible, long-term impact on the success of your business. In this lesson, Brad shares the impact outsourcing has had on his business, as well as the give back program that his VAs' inspired him to start.
8
Interview, Hire, and Find a VA
So, you're ready to hire a Virtual Assistant for your business: now what? Learn how to find a VA that fits best with your brand and the type of information that you should include in your job postings and interview questions.
9
Using Loom to Give Your VA Instructions
Instructional videos are a great way to share training resources with your virtual assistants! Listen and learn as Kaye from Outsource Access walks you through the process of recording instructional videos through Loom.
10
Use Dashlane With Your VAs
Dashlane is a great tool for managing and sharing your account passwords across multiple devices. Discover how to use Dashlane to share passwords with your VAs seamlessly.
11
Guide to Gsuite Apps
What is Gsuite, and how can it help improve your business? In this lesson, the Outsource Access team answers that question by walking through each app in Gsuite and showing you exactly how you can use it to take your company to the next level.
12
Creating Sales Reports Using Sheetgo
Keeping track of your sales reports is essential for company leaders to assess how the business's products and services are performing on the market. Get ready to learn what a sales report is, why it matters, and how you can use Sheetgo to create a sales report whenever you need one.
13
Explaining the Types of CRM
It's time to learn about CRM! Discover several types of CRMs and autoresponders and find out how they can be used to boost sales, maintain stronger client relationships, and generate leads.
14
Personal Tasks
We all know how much VAs can do to support your business, but what about items in your personal life that you simply don't have time for? Follow along as Amanda from Outsource Access shows you and your VA how to assign and carry out personal tasks.
16
Flight Bookings
Flight bookings are a vital part of your business and personal travel plans, but getting your flight set up can be quite tedious. Luckily, Outsource Access has a solution! Learn how VAs can book flights on behalf of their clients with the help of a few simple online tools.
17
Hotel and Flight Booking
Along with booking a flight, it's also important to factor in hotel stays when you're coordinating travel plans. Learn some additional tips and tools to help you book the best flights and hotel stays for your client.
18
Calendar Management
As a VA, being able to manage your client's online calendar is a great way to streamline business and make their daily lives much easier. Watch and learn as Kaye from Outsource Access uses Google Calendar to show you the most important components of calendar management.
19
Email Management
Email management is one of the most common tasks that a VA does on a daily basis. As such, it's incredibly important to know how to sort through your client's inbox and create a system for success. Get ready to learn our favorite tips for inbox organization!
20
Proper Digital File Management
While CDs, USBs, SD cards, and external hard drives may be a cheap and easy way to store your files, they're also far more susceptible to loss or damage. Instead, find out about a few different digital systems and how to use them to manage files.
21
How to Create Standard Operating Procedures
Having a set of standardized procedures that employees can follow is an essential part of keeping your operations running smoothly, no matter what size your business may be. Learn how to write out standard operating procedures for your VAs and hear some helpful tips to make your SOP as clear and easy-to-follow as possible.
22
Taking Down Meeting Minutes
As a VA, taking down meeting minutes is a great way for you to assist your company leader and create a tangible record of the discussion for the whole team to reference as needed. Discover what you need to do before, during, and after the meeting in order to take down minutes efficiently.
23
Customer Service Training
Having some basic customer service responses ready to use can help ease the minds of your customers as you work through their problem together. Listen and learn some expressions that you can use to interact with customers, plus a few possible scenarios where these phrases may be useful.
24
Phone Customer Service
Get ready to learn all things phone service: making a good first impression with customers, focusing on feelings before facts, asking relevant questions, being direct and concise, and balancing the line between professional and personal.
25
Interacting with your CEO & Customers
When it comes to interacting with your CEO and customers, understanding and implementing soft skills is essential. Follow along as the Outsource Access team breaks down soft skills like active listening, conflict resolution, organization, and more!
26
Website Chat/Zendesk
Using live chat on your website connects your customers to real people right away and strengthens their overall impression of your company's support services. Follow along as Kaye from Outsource Access walks you through the process of embedding the Zendesk live chat widget onto your company site.
27
Personal Branding
Knowing how to build and maintain a personal brand is essential to promoting yourself as a leader in the business world. Remember: your brand is what people say about you when you're not in the room. Learn how to establish a consistent brand for yourself and how to build that personal brand into a valuable marketing asset.
28
Design Fundamentals
Need to create some impactful images for your small business, but don't have an in-house graphic designer? We've got your back! Get ready to learn how to enhance your graphic design skills and create some beautiful layouts on your own that can be used in a variety of marketing scenarios.
29
How to Data Scrape
If you've ever wondered how data scraping works, then this is the lesson for you! See some examples of automated data scraping tools and receive step-by-step instructions on how to use these tools to data scrape.
30
Growing Your Business Through Blogging
Have you been considering starting a company blog, but aren't sure if it's right for you? Hear the benefits of posting blogs to your website and discover some topic ideas to get you started. Once you start adding blogs to your website, you'll be amazed how quickly your business grows!
31
Getting Featured on Blogs, Podcasts, Videos & Speakings
We all know how expensive features can be, especially for small businesses. Luckily, Outsource Access has found a way for your VA to get you featured for little to no cost! Learn how VAs can use strategic networking tactics to obtain features on your behalf.
32
Free Media Coverage
Media coverage is a huge marketing tool for business owners, and you can get it for free! Hear about several free services that your VAs can use to get you on screen without breaking the bank.
33
How to Post Blogs Onto Your Website
Blogs are an excellent way to engage with customers and bring greater traffic to your company website! See how business owners and VAs alike can publish blogs to WordPress with ease.
34
LinkedIn Endorsements
LinkedIn endorsements are great conversation-starters with members of your target audience! Find out how you can use the "endorse my contacts" feature to generate endorsements on your LinkedIn profile.
35
Automated LinkedIn Messages
Automated messages are the name of the game! Follow along to learn how you can create automated messages within LinkedIn.
36
LinkedIn Invites Canceller
When your LinkedIn invites get so full that you're no longer able to add new connections, it's time to cancel some of your invitations! Discover how to automate the invite cancellation process and save yourself the time and energy needed to clear out your requests manually.
37
LinkedIn Auto Viewing and Following
Creating engagement in LinkedIn is easy to do, as long as you have the right tools! See how Linked Helper, Dashlane, and the LinkedIn web app can help you collect and autovisit connections on your page.
38
Automated LinkedIn Connection Requests
Growing your network on LinkedIn can take a lot of time and dedication that most people simply don't have. Luckily, there are ways to speed up this process online! Learn how to use a couple of easy web tools to automate your LinkedIn connection requests.
39
Efficient Social Media Management
Want to boost your online engagement, but don't have the time? VAs can help! Follow along as Ina with Outsource Access teaches you some key tactics to efficiently manage your social media with the help of a VA.
41
Automated Social Media Posts Using Hootsuite
For small businesses especially, posting on your social media channels takes time that you simply don't have. Find out how Hootsuite can be used to automate your social media posts to save you real time each week.
42
Creating High-Impact Photos With Text Using Canva
Canva is an excellent tool for creating high quality graphic designs without having a professionally trained graphic designer in-house. Learn how to use Canva to create high-impact photos with text for your social media channels.
43
Inspirational Photo Posts Using Canva
Have you ever heard of an inspirational photo post? Discover how you can use Canva to turn quotes that match your brand into posts that will inspire your target audience.
44
Creating a Brand Voice and Developing a Copy Guide
Copy guides are extremely useful when it comes to defining your brand voice. Learn some essential guidelines that will help you develop a clear, easy-to-follow guide for your copywriters to use.
45
Creating Fan Favorite Newsletters
Posting on your social media channels isn't the only way to connect with your customers! Enjoy these engaging ideas for content that will be sure to get your customers excited.
46
How to Write Quick but Engaging Blogs
Blog writing is great for customer engagement, but it can be a bit of a hassle if you don't have the right approach. Learn how to take a generic keyword and turn it into an engaging topic for your blogs that will make your writing process far easier.
47
How to Write Emails that Get the Sale
Emails: we know them, we love them, and, now more than ever, we need them. A solid email campaign can build stronger customer relationships, garner traction for your upcoming projects, and generate more sales. Follow along for some tips that can help you write those deal-closer emails.
48
Balancing SEO Keyword Inclusion with Persuasive Copy
It's time to talk all things SEO! In this 3 part series, get introduced to some common SEO terms and learn how to toe the line between integrating enough SEO keywords and writing high quality copy.
49
Social Media Captions that Increase Engagement
Captions are a vital part of your social media campaigns. Watch and learn as Kaye from Outsource Access takes you through several tactics to write engaging social media campaigns. As a bonus, you'll also get to hear some example captions to get you started!
50
RSF Training
Jason teaches you the core elements of RSF training and outlines the benefits of having an RSF over being controlled by a PCT focus.
51
The Plus One Idea
Discover the "plus one solution" and let Jason lead you through the 7 questions you should be asking yourself at least 3 times a week.
52
Becoming Mentally Tough
To close out this course, Jason reminds you of the simple formula behind mental toughness and reviews the processes and exercises you should be prioritizing every day in order to be successful.
53
Becoming Mentally Tough
To close out this course, Jason reminds you of the simple formula behind mental toughness and reviews the processes and exercises you should be prioritizing every day in order to be successful.
54
RSF Training
Jason teaches you the core elements of RSF training and outlines the benefits of having an RSF over being controlled by a PCT focus.
55
The Plus One Idea
Discover the "plus one solution" and let Jason lead you through the 7 questions you should be asking yourself at least 3 times a week.
56
Becoming Mentally Tough
To close out this course, Jason reminds you of the simple formula behind mental toughness and reviews the processes and exercises you should be prioritizing every day in order to be successful.
Reviews /

Real customers, real opinions
I didn't even know it was possible to get virtual assistants this talented for $5 an hour to do our admin and follow-up tasks. The impact is going to be over $200,000 to the bottom line with cost savings and additional revenue opportunities created.

Christian Dodder Fire Protection Services
That was the most beneficial learning I've experienced in my 6 years in Entreprenuers' Organization! Thank you!!

Ben Hubbert CEO, Lead Hub & Champion AC
Before learning this from Brad we were going to spend nearly $30,000 on the marketing to launch a new product. We learned how to get it done for $3,100 — and twice as fast.

Sam Fuchs President, iCare Financial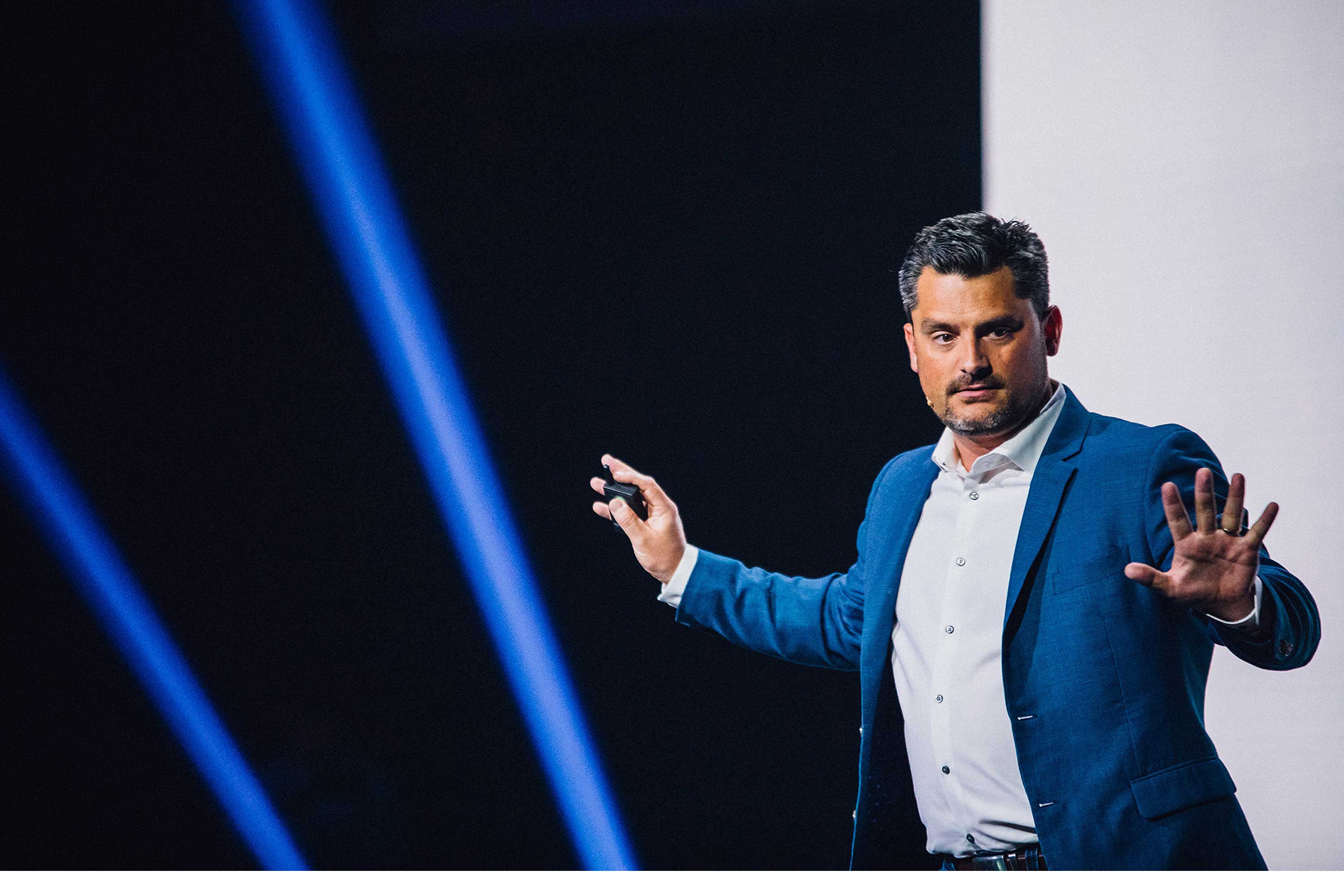 Outsourcing for Entrepreneurs
Redefine How You Scale Your Business
Business
Learn how to identify, vet, and hire a global network of high-quality, low-cost talent to help you scale your business and increase efficiency, leads, & sales.
Get full access
Buy your Virtual Pass today, only on LeaderPass.
1 year of on-demand access

Stream all lessons on any device in brilliant HD for a full year

1 extra Pass for your VA

We give you an extra pass to train your hire!

Comprehensive workbooks

Download workbooks for each category to help you drill down on each topic

Take notes & more

Notes & more LeaderPass features in your personal account
One-time payment No recurring charges. Refund policy