by Chris Jarvis
now available
for instant access
Uncaged is all about YOU: your health, your finances, your career, your relationships, and most importantly, you having fun. Whether you need help in one area of your life, or in all five, this course will show you how to leverage your natural strengths, break the bonds that are holding you back, and live the life you want. Get ready to get Uncaged and Go Wild!
featured in








Chris Jarvis has spent 30 years working with very successful business owners and billionaire families.
This experience led to him creating a unique, interactive course that addresses the problems that financial firms, business consultants, and professional advisors ignore.
Beginning with a proprietary assessment, Chris will guide you through a deeper understanding of your scores in all five areas of life. The exercises will help you discover invaluable tactics to leverage your strengths, avoid common pitfalls, see better paths, and reach higherin all areas.
The goal of this high impact program is to show you tangible results in a matter of weeks — improve your health, enjoy your career, build deeper relationships, have more fun, all while creating more wealth!
If you're struggling to succeed and aren't sure where to start, or you are successful but feel unfulfilled or uninspired, UNCAGED is the course for you.
I love Chris' brilliant intellect, wonderful sense of humor, and no-BS approach to business and life. Chris is first and foremost a teacher who wants to help people by eliminating the unnecessary stress and aggravation around money. His motives are pure, and his advice is unbiased.

Jack Canfield
Co-creator of Chicken Soup for the Soul and The Success Principles

Chris Jarvis
LeaderPass Expert
Chris Jarvis is an entrepreneur, venture capitalist, and financial fixer who has helped thousands of successful business owners and wealthy families build, protect, and transfer significant wealth. He helps you see differently, so you can business differently, money differently, life differently.
Learn more about Chris
Lesson plan
16 Categories

Dive into 16 exciting subject areas, each filled with video lessons, exercise

PDF

workbooks, and bonus resources.

60+ Lessons

Each lesson is laser-focused on a specific topic and is accompanied by an activity and worksheet designed with your Wild Factor result in mind.

Preview this Course

Get a taste of this course with the first 3 lessons, for free.

No credit card

required.
Get the Preview
1
How to Get Uncaged
Welcome to Uncaged! This course combines at-your-own-pace online lessons with live interactive workshops. The first step is to Find Your Wild Factor. The proprietary assessment tool takes only four minutes to give you valuable insights and quantifiable scores in the five areas of life: finances, health, career, relationships, and fun. Based on your individual strengths, and the areas you want to improve, you can tailor this course to meet your needs.
2
Ranking the 5 Areas of Your Life
Hear Chris explain how the Find Your Wild Factor Assessment will help you discover which areas of your life dominate your behaviors, which areas suffer, and what voice in your head is dominating your inner dialogue. Learn how we subconsciously sacrifice areas of our life to satisfy the dominant voice. Most importantly, learn the power of taming your inner animal to allow all areas of your life to become uncaged and go wild to the level you desire them to in your ideal life.
3
Are you an Eagle, Dolphin, Elephant, Penguin or Monkey?
Based on your unique answers to the Wild Factor questionnaire, you will be given an animal that most closely embodies the behaviors you have demonstrated. You may be an intelligent dolphin, determined elephant, high-flying eagle, mischievous monkey, or adorable penguin. The memorable visuals of each animal will help you apply valuable lessons throughout the course. By learning what other people's animals are, you will quickly learn how best to interact with them too. These lessons have powerful business applications you will learn later.
4
Follow Your Inner Animal: Leverage Your Strengths
Based on the attributes of the animal that most closely mirrors your behaviors, you will be given meaningful and memorable guidance. Practical tips will help you leverage your natural abilities and dominant traits to improve all five areas of your life.
5
Avoiding Poachers, Hunters and Common Pitfalls
Your inner animal naturally guides you, but you can have too much of a good thing. Learn how to identify when following our inner guide is threatening the other areas of our life. Learn practical tips to slightly adjust our behaviors to better communicate and interact with others and avoid unnecessary sacrifices in the important areas of our life that don't come so naturally to us.
6
Don't Let One Problem Bring You Down
All of us have one area of life that is the first to go when we get busy, stressed, or scared. Perhaps you put others before yourself, you spend money to avoid conflict, or you get so busy at work that your relationships, health, or social life suffer. Learn how constantly ignoring one area of your life can lead to major problems in the other four areas of your life. Exercises will help you identify ways to simply address these issues and work toward better balance without sacrificing what's most important to you.
7
See a Better Path: Visualize Your Ideal Life
The eagle eye is obvious. Dolphins have sonar. Penguins can see under water and on land. The elephant stands above most animals and the monkey can climb trees. In all cases, vision is the key to success and safety. Learn the power of visualization and the role it will play in your new life. Exercises for each area of your life will be reinforced with guided meditations, affirmations, and other sensory stimuli to help you see and reach a better future.
8
Set Goals, Keep Score, and Make Better Progress
After you see a better path, the key is to show you shortcuts to reach your desired place in life. Chris will explain the four-step process to goal setting and share practical tips and strategies that helped him increase his income from $250,000 to over $1,700,000 in one year. Numbers don't lie, so you will be given scorecards in your exercises to help you track your amazing progress.
9
Visit the Eagle's Nest – Achieve Greater Wealth
Everyone I know, including my billionaire clients, worry about money. Some people are obsessed with making more of it. Others are worried about losing it. Those with a lot of it are concerned it may spoil their children. To get the most out of your finances, you need to look to the Eagle. The tremendous vision allows it to see things that others can't. Looking "Beyond Wealth" helps you see how to create wealth by having a healthy attitude about money's role in our lives. Colorful imagery and practical exercises will help you figure out what you want to do with the money you desire, and help you make small changes that can have a big impact on your income, net worth, and happiness.
10
Swim in the Dolphin Pod – Improve Your Health
At some point in our lives, most of us have a desire to become physically, emotionally, or psychologically healthier. To do this, we should look to the dolphin for guidance. Dolphins are highly intelligent, work well in groups (pods), but have no social hierarchy – they are free to do what works best for them. Colorful imagery and practical exercises will help you figure out how and why you sacrifice your health, and help you make small changes that can have a big impact on your overall health.
11
Walk with the Elephants – Find Purpose in Your Career
Are you feeling unfilled or uninspired? Have you lost interest in your job or are you giving up too much of yourself to keep doing what you've been doing? To find greater purpose, we look to elephants for guidance. These highly social and intelligent animals are dedicated to their families and they never forget what's most important. Colorful imagery and practical exercises will help you focus on what is most important to you and guide you to make small changes that can have help you find and follow your purpose in life.
12
Visit the Penguin Colony – Have Better Relationships
With 7,000,000 people on the planet, you'll have to interact with some of them. When the connections at home, work or in the community are not as strong as we'd like, we should look to the penguin for guidance. Penguins are social creatures that flourish in groups (colonies). They are highly adaptable, living in water and on land. Colorful imagery and practical exercises will help you make deeper connections through small changes in behavior.
13
Jump in the Monkey Barrel – Have More Fun
We all take ourselves too seriously at times. Let's start monkeying around a bit. Monkeys are highly intelligent are playful – who doesn't like watching them in the zoo or on safari? What caused primates to evolve above other mammals was their ability to use tools. Uncaged gives you colorful imagery and practical exercises to help you leverage the lessons of the monkey to put more fun back into your life –at home and at work.
14
Removing Obstacles in Your Path
You can see a better path for your life. You can focus every ounce of energy you have to get there – faster. But, if you don't remove the same obstacles that keep getting in your way, you will not enjoy a better outcome. Impactful exercises help you Identify people, situations, practices, and attitudes that keep derailing you from having the life you want. Practical tips are given to help you go around, or through, the obstacles that used to hold you back.
15
How to Get People to Help You
Whether your animal guide is the solitary eagle or the social monkey, you could always use a helping hand. Animals survive and thrive based primarily on their own natural abilities, but conservation certainly lends a helping hand. Practical exercises help you identify the people you need to help you on your journey and give you tips on how best to leverage your natural tendencies to make valuable connections.
16
Uncage Your Business, Your People and Your Profits
Getting your life on track and moving toward improvements in the five areas is the goal of STAGE ONE of the Uncaged program. If you have your own business, or have a management or leadership role in a company or organization, you can use the Uncaged program to bring your company to the next level. Learn how to increase sales, improve your marketing, attract and retain better employees, and build a better culture. Practical tips for taking your company ON SAFARI are offered and explored. You can level up yourself and your company.

Bonus Bundle
These extra bonus items will be added to your order:
Giraffe MONEY course

$1,499 value

Wild Factor assessment

$19.95 value

101 Questions to Better Connect with Clients (and Employees)

$19.98 value

101 More Questions to Better Connect with Clients (and Employees)

$19.98 value

Supercharge Your Social Media

$19.98 value
The bonus bundle — valued at $1,574.89 — is included free if you register today!

Reviews /

What others say
Find Your Wild Factor helped me to firstly work out what is really important to me and then allowed me to see the areas of my life that need love and attention. I discovered what was keeping me off balance. Take this assessment now! It will open your eyes.

Robyn Read Publisher - Read Publishing Group
Chris has generously volunteered his time and talents to help our medical school address healthcare, economic and social challenges. His thoughtful questions and creative vision have made him an invaluable member of my advisory board.

Les Hall MD, Dean at University of South Carolina, School of Medicine Columbia
UNCAGED will help you see which of the five areas of life you truly want to elevate, and offers clear, practical guidance on the steps to take. Best of all, it's simple, memorable, and amazingly accurate.

Cynthia Stant Business Consultant and Spiritual Success Mentor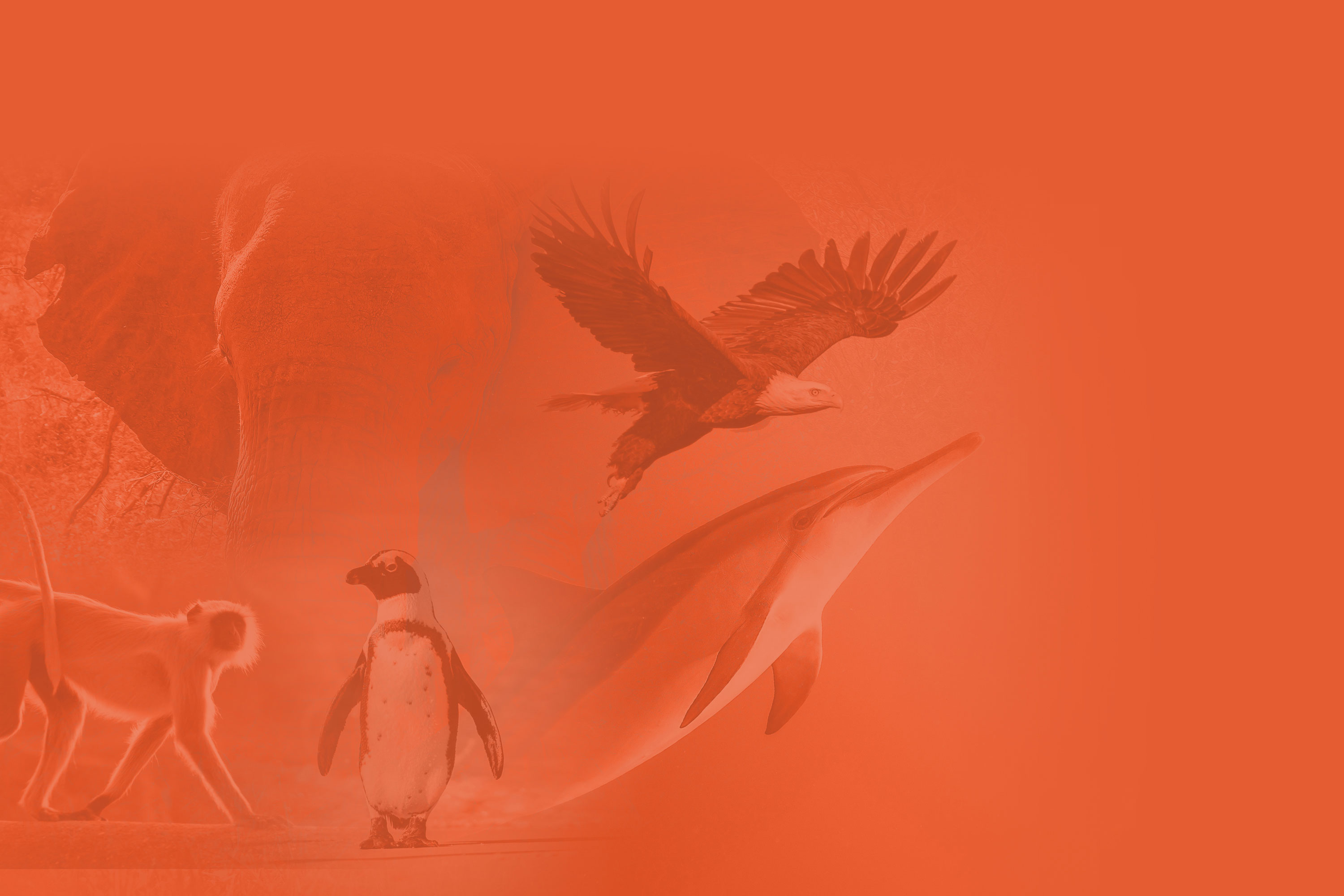 now available
for instant access
Uncaged is all about YOU: your health, your finances, your career, your relationships, and most importantly, you having fun. Whether you need help in one area of your life, or in all five, this course will show you how to leverage your natural strengths, break the bonds that are holding you back, and live the life you want. Get ready to get Uncaged and Go Wild!
Features
Access this course only on LeaderPass, your virtual platform for world-class experts and events.
1 year of ongoing Access

Explore Uncaged at your own pace with full access to your course content for an entire year

Go Live

Participate in live development sessions with the creator of Uncaged, Chris Jarvis

Digital Workbook

Follow along with each lesson and participate in growth exercises using your personal development workbook

Free Bonus Bundle

Includes the assessment, the Giraffe MONEY course, and 3 books to help you grow your business.

Notes & more

Notes & more LeaderPass features in your personal account
Pricing
A Virtual Pass provides access to the event for an individual user.