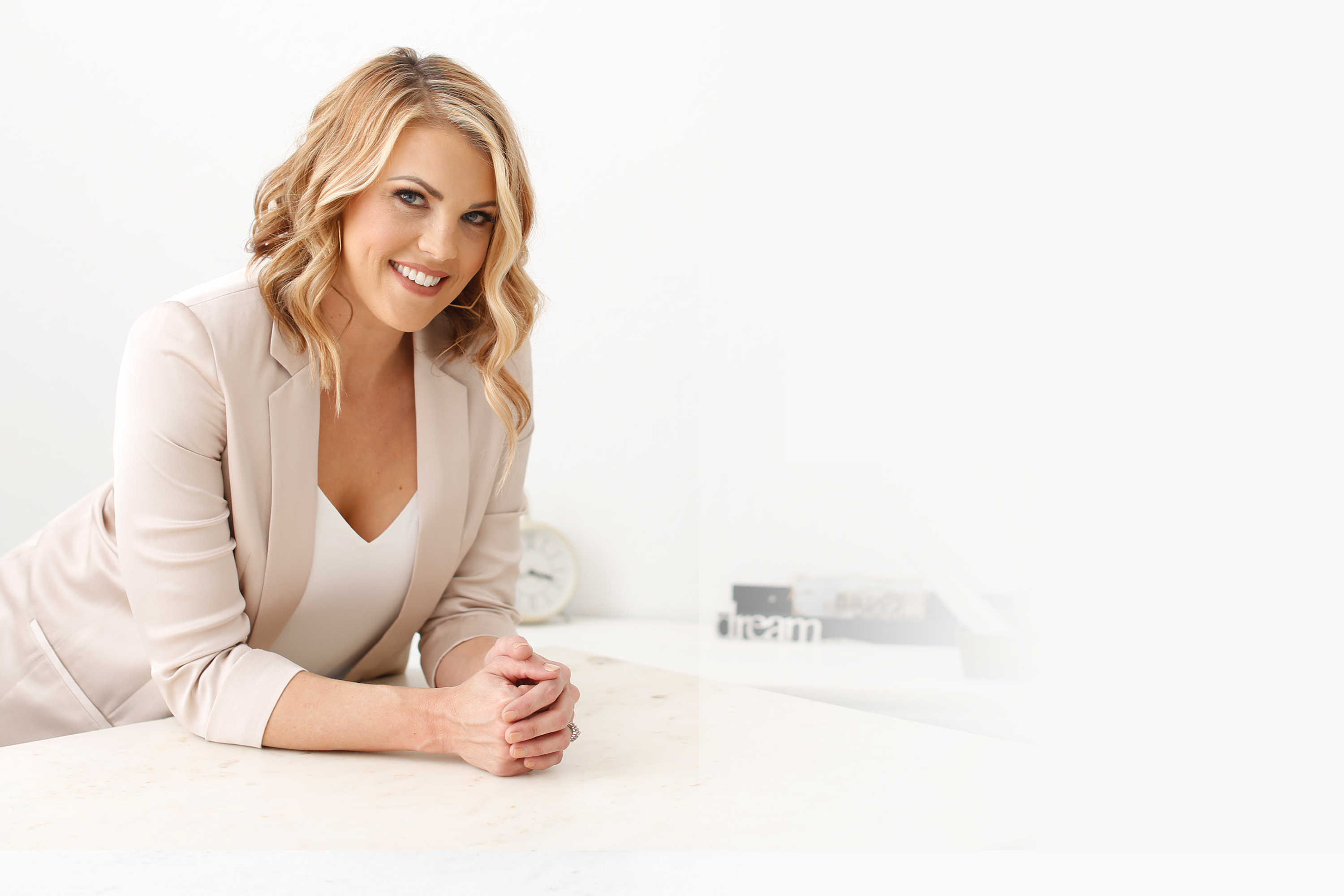 Created by and for educators, this course combines personal and professional development strategies to help you overcome the most common challenges of being a teacher - helping you rediscover your passion and joy for the profession.
Access a sample of The Well for Educators for free.
Reimagining "teacher development". Let's face it: working in the field of education is challenging, even for the most passionate and dedicated professionals.
After surveying over 7,000 teachers, we discovered exactly what it is that teachers need. We've identified these challenge points and created mini-lessons to help you be the best at what you do!
We are not here to add to your already full plate, we are here to serve YOU, and your socio-emotional needs, equipping you with the tools and resources necessary to create a more well balanced, healthy professional.
If you are an administrator looking to create meaningful impact and real change for your staff, you'll be interested in our School Passes .
Within the first 5 minutes I was hooked! This is exactly what teachers need right now!! I've been in education for 21 years and seeing something like this for educators is refreshing and exciting! I cannot wait to dive in and fill my bucket.

Charmin, SEL Intervention Teacher, Minnesota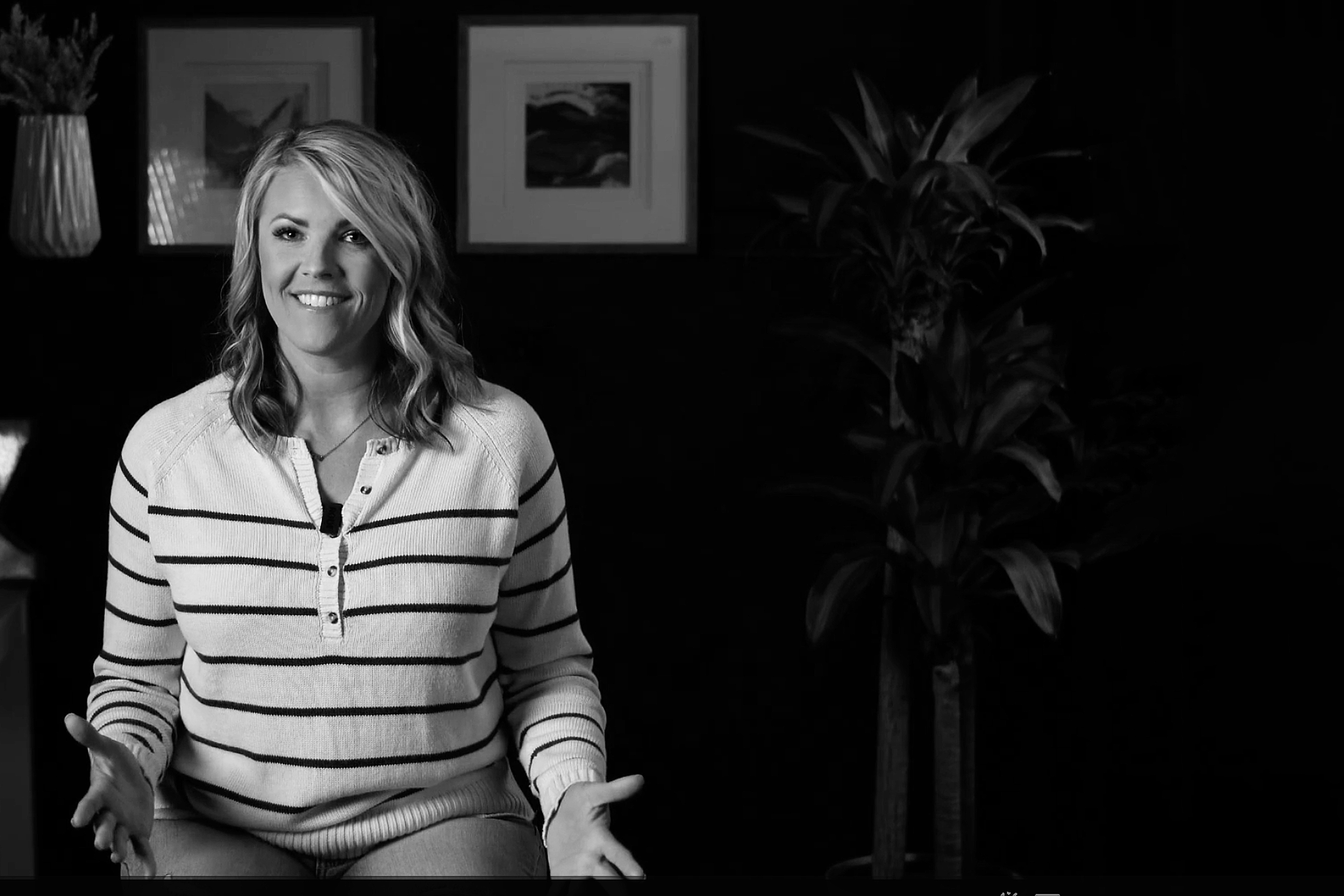 Andrea Gebhardt
LeaderPass Expert
M.A.Ed. Curriculum & Instruction,
M.A. Educational Leadership
Andrea has served over 10 years in education as a teacher, administrator, and curriculum consultant. She's led curriculum and assessment committees, as well as held various leadership roles that contributed to enhancing school culture and climate.
As an administrator of an elementary school she focused much of her attention on increasing teacher efficacy, student experience, and developing strong teacher leaders.
Find Andrea online:
In addition to her career in education, she became a successful entrepreneur. She is also known for her leadership development and team building expertise.
Her success led to working with renowned leadership expert and author Dr. John C. Maxwell. Andrea contributed to three different initiatives that include leadership development content featured on a global simulcast, as well as the launch of an industry specific leadership book.
The Well is a beautifully designed, innovative platform for developing the hearts and minds of professionals. The Well encompasses topics and deeply rooted human experiences that breathe life into the community they serve. I highly recommend this trauma informed resource for systems looking to increase the resiliency, retention, personal development and emotional well-being of their staff.

Dr. Sésha Zinn, Psy.D.
Lesson plan
11 Elements of Development

Each with its own set of dedicated lessons, student application strategies, and resource guides.

PDF

60+ Lessons /Principle

Divided by subject, so you can focus on what interests you most. This course has an overall runtime of 3 ½ hours.

Preview The Well

Get a taste of The Well with the first few lessons for free.

No credit card

required.
Get the Preview
1
Meet Andrea
Meet the woman behind The Well! Andrea is a veteran educator with over 10 years of experience. She has a profound expertise in understanding how to help people move the needle in their lives and has brought her passion for education, strong leadership skills, and love for personal growth together into this special project.
2
An Introduction to Mindset
Learn why mindset is an essential element of development for teachers and how this one thing has the ability to play a role in overall wellness and success as a teacher.
3
Mindset is a Choice
What is mindset, and why is it an essential part of a teacher's daily routine? When it comes down to it, understanding that mindset is a choice and choosing wisely is the difference maker in determining what your day becomes.
4
Adopting a Healthy Mindset
Andrea explains why teachers need to intentionally choose a healthy mindset every day and reminds you that you have the power to determine what your day is going to look like.
5
Leadership is a Mindset
Andrea explains how leadership and mindset go hand in hand and shows you how to lead right from where you are. Remember: leadership starts with you.
6
Student Application for Mindset
Ready to bring mindset into your classroom? Enjoy these fun activities from Andrea that you can use to teach your students about positive and negative mindsets.
7
What is your Definition of Success?
Teaching without a definition of success from year leaves you vulnerable to comparison, feelings of defeat, and lack of confidence. Learn why having a personal definition of success matters and exactly how to create one for yourself.
8
Creating Your Definition of Success
The first step in creating a definition of success for yourself is finetuning your criteria. In this lesson, Andrea helps you figure out your success criteria and explains how this list can inform your definition of success.
9
Avoid the Comparison Trap
Why create your own definition for success? Think of success like a measurement stick: whether or not you've had a successful year is going to be determined by where you fall on that measurement. Hear from Andrea as she re-emphasizes the importance of defining success by your terms, not someone else's.
10
Redefining Success
Andrea shares some examples of definitions you may come with and, more importantly, some questions that will help you redefine your idea of success each school year.
11
Introduction to Balance
In the past few years, the line between work and home have become completely blurred. Now it's time to redefine that line and restore your sense of balance. Learn some useful tips from Andrea to help you bring that balance back for good.
12
Balance is a Myth
Work/life balance comes down to prioritizing what matters. Follow along as Andrea busts the myth of balance and re-establishes what it means to draw your line in the sand.
13
Protecting Your Sense of Balance
Learn the negative consequences that come from not protecting your sense of balance and how a lack of balance can harm the relationship you have with your students.
14
Once You Know Better, Do Better
This lesson is all about sharing what you learn from the Well so you can be the voice of work/life balance for your coworkers. Remember: once you know better, DO better.
15
Student Application for Balance
Bringing the concept of balance to your students can solve a lot of classroom management problems. Listen and learn as Andrea shares her favorite classroom activities for introducing balance to your class.
16
Introduction to Energy
Learn about empowering and disempowering energies, as well as some tips to help you bring an empowering energy to your students.
17
Generating the Right Energy
Energy is contagious: whatever energy level you bring into your classroom is going to directly impact the energy of your students, and vice versa. In this lesson, Andrea shares why intentional energy setting is so important for the health of your class environment.
18
Energy is a Gift
Just like your mindset, your energy is something that you have the power to control. In this lesson, hear from Andrea as she explains transfers of energy and how you can share your empowering energy with the people around you each day.
19
Lead By Example
When it comes to being an energy leader, you have a choice: you can either poke holes in other people's buckets or you can fill them up.
20
The Energy Tide
They say "the tide raises all ships," but what about your energy tide? How can that wave wash over not just your classroom, but your school as a whole? Discover how to come into work with a full energy bucket and protect your supply throughout the day.
21
Introduction to Time Management
The pressures of time management aren't new, but they are far more present now than they once were. In this module, ditch time management altogether and learn how to shift your focus over to priority management.
22
The Shift
Learn more about the concept of priority management and how to manage your priorities effectively..
23
The Value of Priority Management
Priority management is key to teacher success. Follow along with Andrea as she talks about the value of priority management. Remember: what you don't prioritize doesn't progress.
24
Charting the Course
If you don't have your priorities in order, it's nearly impossible to get your students where they need to go by the end of the year. In this lesson, Andrea stresses the importance of strengthening your priority management skills.
25
Student Application for Time Management
Ready to bring priority management into the classroom? Enjoy some of Andrea's favorite ways to integrate priority management into your students' daily routines.
26
Introduction to Attitude
Learn why attitude matters, the difference between attitude and mindset, and how your attitude can make or break your students' learning experience.
27
The Difference Maker
Andrea encourages you to think of your attitude as a valve that can either limit or increase the experience of your students and stresses the importance of flipping the switch from a "have to" mentality to a "get to" mentality.
28
The Compound Effect
Our attitude not only shapes the experience our students have, but it also shapes the experience we have as teachers on a daily basis. Hear from Andrea as she addresses how a simple attitude adjustment can adjust our day to day experiences as teachers, and how attitude plays a major role in school climate.
29
Your Leadership is as Good as Your Attitude
Great leadership starts with a great attitude. Get ready to break down how your attitude impacts your ability to lead effectively, and ask yourself "What type of attitude am I going to choose to lead with?"
30
Student Application for Attitude
Imagine a classroom environment filled with students who were consistently operating with the right attitude. Wouldn't that be a game changer for your overall learning experience? Get started now with a few fun attitude exercises that you can implement in your classroom right now.
31
Introduction to Burnout
Burnout is the #1 passion killer, and it's something all teachers have faced at one point in their careers. In this module, you'll learn how to prevent burnout and protect your spark.
32
The Power of Saying "No"
We've all been placed into burnout-inducing situations before. In this lesson, learn how to say "no" when you need to and see the major difference it makes when it comes to avoiding and overcoming a state of burnout.
33
Refilling Your Bucket
Teachers give 110% of themselves to their jobs without getting a lot back, which is why it's important to prioritize filling up your own bucket from time to time. Learn the importance of putting yourself first and why you have to take the initiative to prevent burnout.
34
The Contribution Economy
John Maxwell's Law of Contribution states that "you cannot give what you do not have." Learn about navigating the contribution economy as a teacher and how to both avoid and overcome states of burnout.
35
Student Application for Burnout
Student burnout is just as real as teacher burnout, and it's vital that we help students learn how to reset as well. Discover some ways to create small opportunities for breaks throughout the day for your students.
36
Introduction to Growth
Being a teacher means that you're always developing and redeveloping your skills - however, it's a two-sided process. Learn the difference between personal and professional development and why working on both of these aspects is crucial to your growth as an educator.
37
Showing Up for Yourself
In order to be the best you can be for your students, you can't just show up for them - you also need to show up for yourself. This lesson is all about centering personal growth in your career development.
38
The Importance of Personal Growth
Hear from Andrea as she explains why becoming your best self will permanently change not only your life but the lives of your students for the better.
39
Immerse Yourself in Growth
Your influence as a teacher is one of the greatest influences in the world, and it's vital to continuously nurture that influence. Find out how you can take the initiative and invest in your growth for the betterment of everyone who follows your lead.
40
Student Application for Growth
Growth is a tricky conversation to have in the classroom, especially if you teach younger students. Try one of Andrea's top tips for modeling growth to your classroom and see the impact that planting those seeds has on your students as they move into the next phase of life.
41
Introduction to Stress Management
Have you been feeling stress at a more intense level lately? You're not alone - let The Well take some of that stress away and show you some methods for keeping your stress from getting too overwhelming.
42
Common Stressors
Stress is a part of life, and there's no way to avoid the stressors that come your way. What can be managed, however, is our reaction to these stressors. Hear a few key tactics for managing stressors and keeping your stress level under control.
43
Getting In Front of Stress
Find out about the importance of effective stress management and ask yourself "What things am I going to do to get in front of my stressors? What am I going to put in place to lessen my current stress levels?"
44
Leading by Example
Hear from Andrea as she discusses why it's so important for you to use effective stress management strategies to keep your bucket full.
45
Student Application for Stress Management
One of the BEST things you can do as a teacher is to start having conversations about stress management with your students. Discover some exciting stress management tools that you can pass on to your class.
46
Introduction to Emotional Intelligence
Do you ever feel like you're on an emotional rollercoaster? This push and pull comes down to one crucial element: your emotional intelligence. Learn all about EQ and how to manage it inside the classroom and beyond.
47
Responding vs. Reacting
Follow along as Andrea explains how you can manage your emotional intelligence by taking the time to reflect and respond carefully to someone rather than reacting with your emotions first.
48
Getting off the Emotional Rollercoaster
People tend to undervalue emotional intelligence, but in reality it's one of the most important assets you can develop. Add EQ to your teacher toolbelt and see how the past few years in education have made it abundantly clear how vital it is to consistently develop this skill.
49
Your Anchor to Success
Andrea shares how increasing your emotional intelligence directly benefits your students. Trust us: this is one area of impact that you don't want to miss out on.
50
Considering the "Why"
When it comes to being a leader in your school, it's important to understand the "why" behind your students and colleagues' actions. Follow along as Andrea breaks down the "why" and how developing your own emotional intelligence can help you better understand the people around you.
51
Student Application for Emotional Intelligence
We know how important emotional intelligence is, but how can we incorporate it into the classroom? In this lesson, Andrea shares how to teach your students about emotional intelligence without ever saying the term out loud.
52
Introduction to Letting Go
Discover why there's power in letting go of the things we can't control and how giving up the reins from time to time allows us to focus on what really matters: our students.
53
What You Can Control
"Just letting go" is much harder than it seems, especially when it comes to something as important as your career. Follow along as Andrea takes you through an activity designed to help you determine the things that you can and cannot control within your classroom.
54
The Power of Letting Go
Andrea shares the power of letting go of whatever it is you're holding onto, for the betterment of yourself and your students.
55
Leadership is About Letting Go
Letting go is about more than just alleviating personal stressors - it's about giving yourself the room to be an incredible leader in your school and in your community as a whole. Learn what it means to be a leader who lets go and shares some questions that you can ask yourself to decide which issues are really worth fighting for.
56
Student Application for Letting Go
Teaching your students about letting go comes down to one simple mentality: if this isn't going to matter to you in 5 years, don't give it 5 minutes. Watch as Andrea weaves this philosophy into some incredibly useful classroom activities that will help your students let go of the things that are out of their control.
57
BONUS: Break Away from the "Do It All" Mentality
Break Away from the "Do It All" Mentality - In this bonus lesson, Andrea breaks down the difference between teaching and other professions and encourages you to ask for help from those around you.
58
BONUS: It's Okay to Ask for Help
Remember: it's 100% okay to communicate your needs. In fact, advocating for yourself shows that you care about what you do. Hear from Andrea as she walks you through some initial steps for reaching out to your support staff.
59
BONUS: The Roadmap
When you walk into a meeting, you should always know what you want, why you want it, what it looks like, and who it's going to benefit. Learn how clarity eliminates confusion and why it's essential that you seek out the support you need to feel successful.
60
BONUS: Bring Back the Joy
If you've ever lost your passion for teaching before, know that you're not alone. Listen to Andrea's story of her own struggle to hold onto her joy and get ready to learn how you can bring the joy back into your classroom.
61
BONUS: Your Source of Joy
Bottom line: if you aren't well, you can't teach well. Keeping your joy at the front and center of everything you do is an active process, but it's definitely one worth pursuing. Answer reflective questions designed to help find the source of your joy in this final bonus lesson.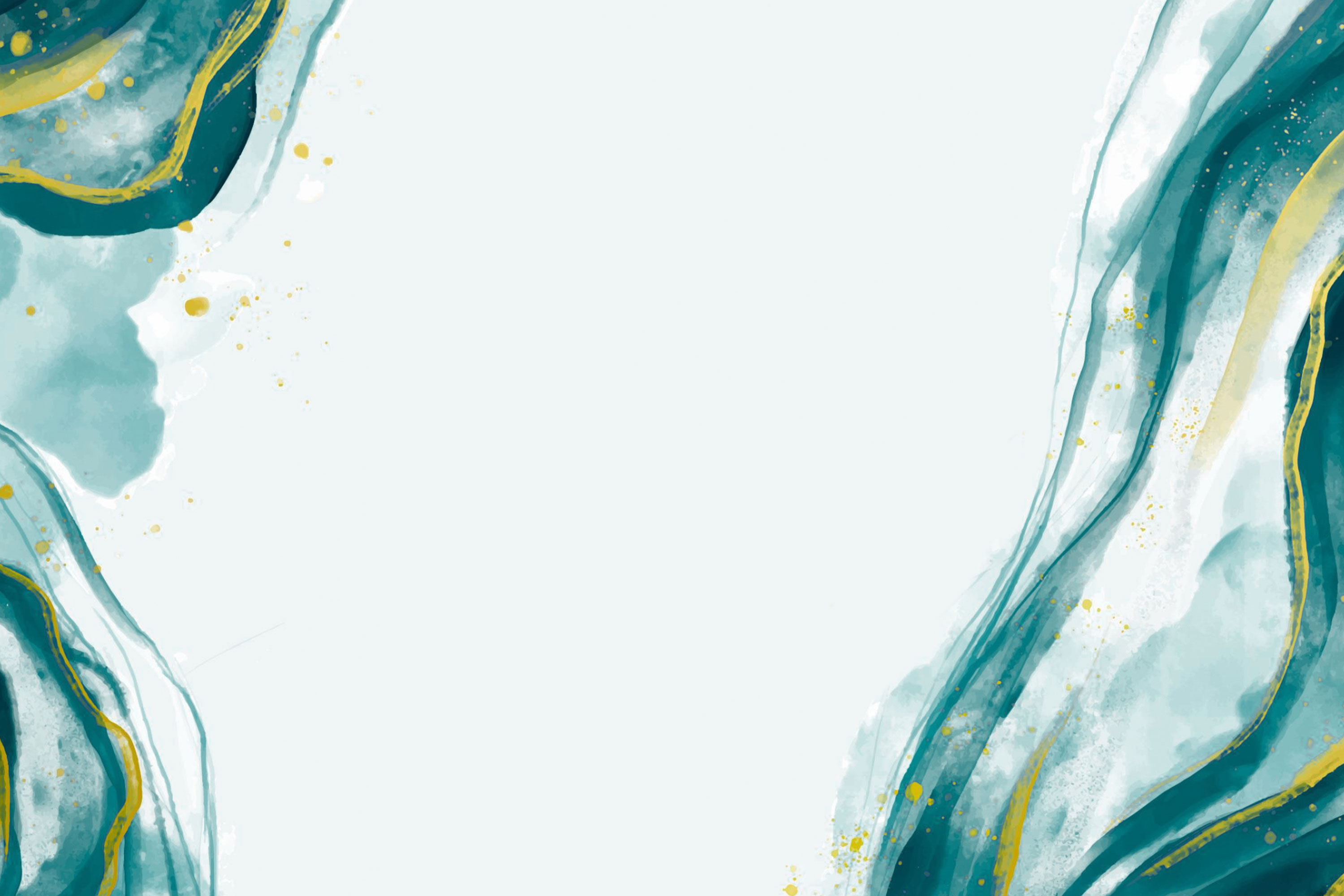 School & District Passes
In addition to providing individual teachers with this platform, The Well has also designed a 10-month curriculum integration plan including:
individual access passes for certificated teachers & for support staff,
a complete faciliators guide with built in teacher engagement activities and supplemental materials,
step-by-step design for seamless integration during staff development meetings,
access to The Well support services to guide onsite rollout.
To learn more about how to bring this to your school or district, please send an email to hello@thewellforteachers.com.
Reviews from Educators
Being a teacher during this time of our lives has changed me forever. Knowing that my students need me more than ever. The Well is a blessing to educators and teachers alike. It is refreshing to see that there are others out there trying to relight that flame and rejuvenate themselves in this profession.

Raquel, Fifth Grade Teacher, California
The Well is a great personal development program that has made me stop and self examine what I really need to be a better teacher. It has shown me that looking at my personal needs can really help in a big way in my classroom.

Stacy, First Grade Teacher, California
Speaking as an educator who relies on post-it notes, we all need reminders. Andrea Gebhardt, and The Well, gently remind you to take care of yourself. The Well helps you connect deeper with yourself, and your boundaries, as well as helping you get back your passion for education. I am thrilled that this resource is available! A teacher wellness focused platform is very much needed and long overdue.

Keara, Assistant Principal, California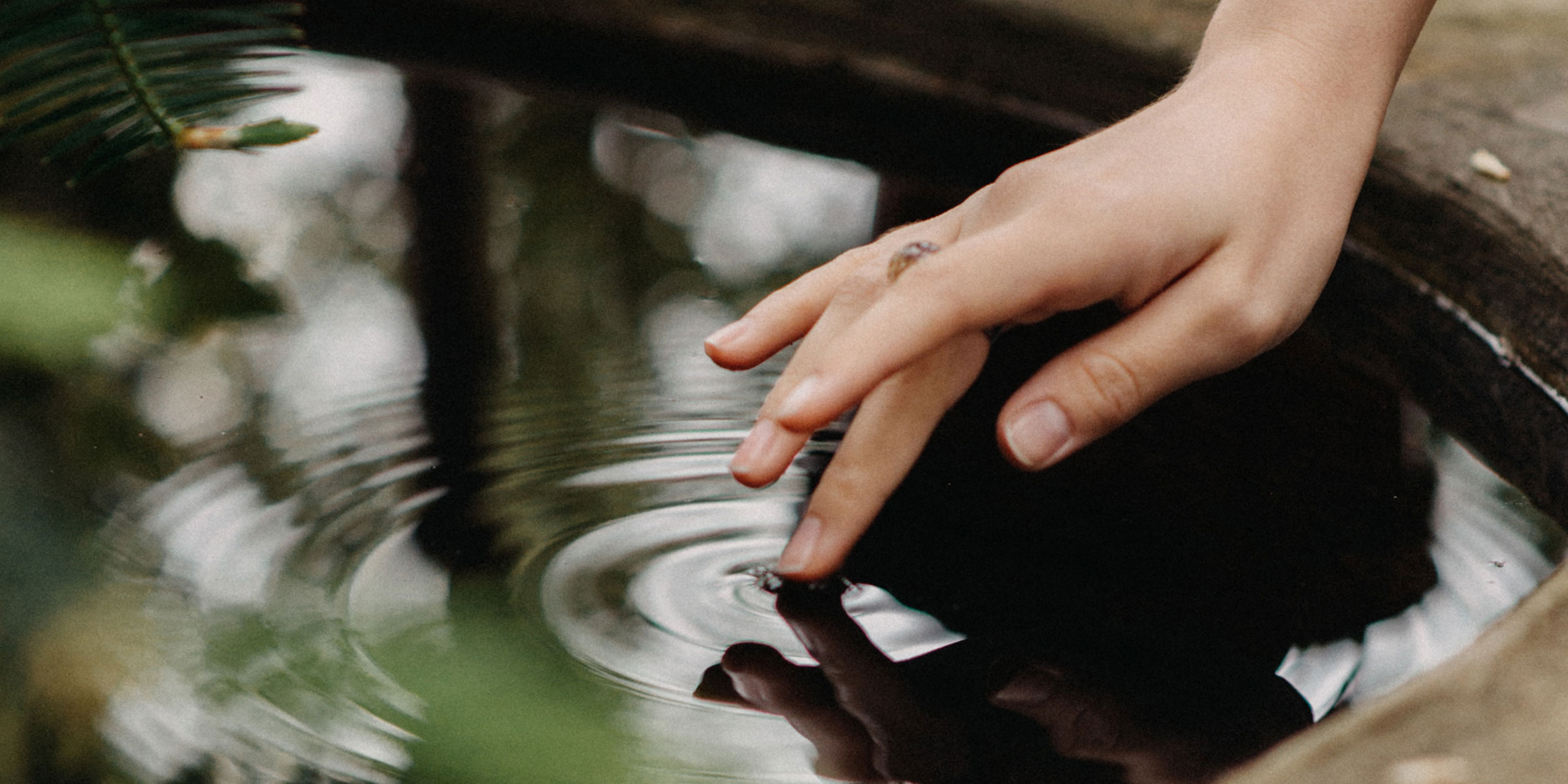 Created by and for educators, this course combines personal and professional development strategies to help you overcome the most common challenges of being a teacher - helping you rediscover your passion and joy for the profession.
Access a sample of The Well for Educators for free.
Features
Access this course only on LeaderPass, your virtual platform for world-class experts and events.
Full access right now

Explore The Well at your own pace with full, instant access to the entire course

Go live

Participate in live development sessions with the creator of The Well, Andrea Gebhardt

Digital workbook

Follow along with each lesson and participate in growth exercises using your personal development workbooks

Take notes & more

Notes & more features in your LeaderPass account
Pricing
Subscribe to this course monthly or yearly.
Virtual Pass
Monthly or yearly recurring subscription. Cancel anytime, no questions asked. Refund policy