Gibran Nicholas
Award-winning entrepreneur & StorySeller
marketing
business strategy
sales
featured in




Gibran Nicholas is the founder and CEO of Momentifi, a financial information and content marketing platform providing daily coaching and expert marketing content to thousands of housing and financial professionals.
Over 10,000 entrepreneurs, business leaders, and sales professionals have graduated from Gibran's training and coaching programs. Many of them have implemented his StorySelling system and have become top producers.
Gibran became a millionaire at twenty-five and lost everything two years later, only to regain it all, plus invaluable life lessons, over the next decade. Many of his successes and failures are featured in his StorySeller book so you can learn invaluable lessons to grow and flourish.
Gibran Nicholas' Passes
available for you
The StorySeller Virtual Summit
How to grow an epic business and find more meaning in your work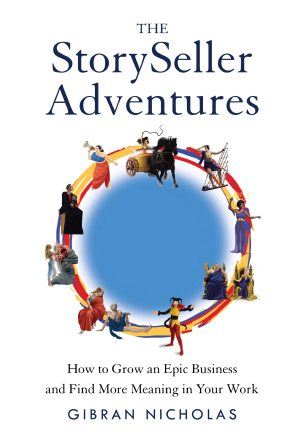 Learn how to use StorySelling and the 9 human archetypes to stay inspired, grow an epic business, and find more meaning in your work.

Praise /

What others think
During the last 10 years, Gibran's StorySelling insights have helped my team build their personal brands and market themselves more effectively in today's highly competitive market. He's helped many of my top producers build a consistent book of business. His StorySelling methods work for both new and experienced professionals.

Jim Brown - VP, NJ Lenders